Sam Asghari Hilariously Shut Down A Rumor That He Was A Little Boy In An Old Britney Spears Concert Special Because He's Actually A Really Funny Person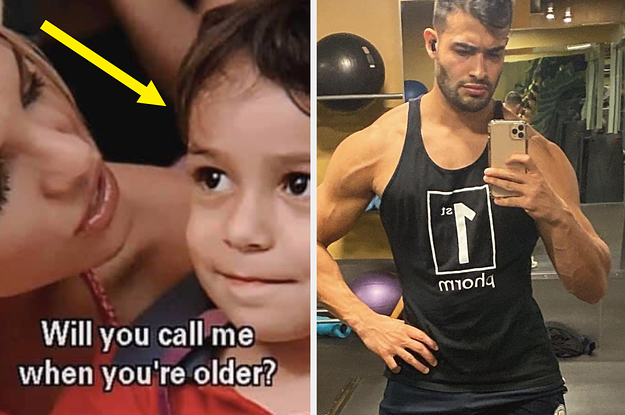 I really wanted to believe.
If you don't know from the 7,000 stories we've written about him, Sam Asghari is Britney Spears' hot ass fiancé.
On the outside, he's one of the most gorgeous human beings I've ever seen in my entire life.
Britney Spears truly won!!!
But he's also really funny.
Remember it, "Britney in Hawaii"?
Well, in one scene Britney throws a pizza party for some fans.
And she takes a picture with a little boy that some people said looked familiar…
People thought the little boy was Sam.
Like, it was a joke, but it's still funny:
But now, just in case you weren't certain, Sam is clearing the air about that little boy:
Anyway, I love them together and wish them the best. Britney finally found herself a *good* guy with a great sense of humor. I genuinely believe that!
BuzzFeed Daily
Keep up with the latest daily buzz with the BuzzFeed Daily newsletter!