Rihanna Just Teased Her Upcoming Album, And I Think I Speak For Everyone When I Say I Can't Stop Screaming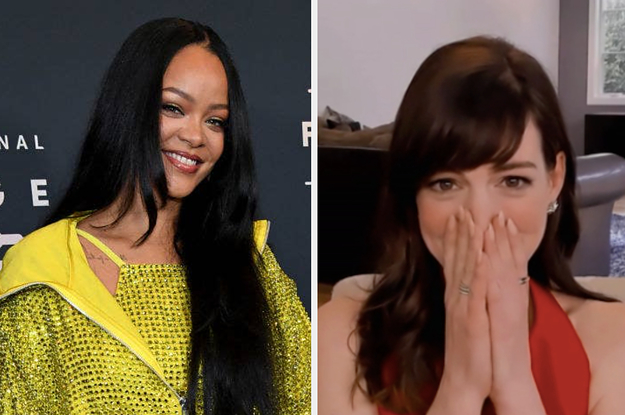 I really thought all hope was lost for R9, and I'm so glad I was wrong😭😭😭.
OH MY GOD, IT'S HAPPENING. And by "it's happening," I mean the coveted, the other-worldly, the we-really-didn't-think-this-would-happen R9!!!
If you'll remember, Rihanna's last album, Anti, was released back in January 2016 — meaning we've been in a Riri music drought for more than half a decade.
Well, speaking to AP Entertainment ahead of the third volume of the Savage X Fenty show, the Barbados-born artist and entrepreneur teased that her album is going to be "completely different."
"You're not going to expect what you hear," she said, with a slight smirk. "Just put that in your mind. Whatever you know of Rihanna is not going to be what you hear."
"I'm really experimenting, and music is like fashion — you should be able to play," she continued. "I should be able to wear whatever I want, and I treat music the same way. I'm having fun, and it's going to be completely different. That's it."
Spoken like a true queen, an ethereal human being, a music goddess, and [insert 500 more positive descriptions that couldn't even begin to do justice to the legendary icon that is Rihanna.]
Me — literally just sitting here in front of my laptop screen — trying to guess at potential features, decipher what Rihanna means by "different," and hypothesize at a potential release date.
Anyway, I'm going to take the rest of the day off to process this incredible and life-changing news. I've also taken the time to single-handedly declare this holy day — Sept. 22 — a national holiday. You're all free to go home and stream all of Rihanna's greatest hits. You're welcome.
BuzzFeed Daily
Keep up with the latest daily buzz with the BuzzFeed Daily newsletter!