Nick Jonas Snacked On Priyanka Chopra's Bum, And 17 Other Things Celebs Did This Week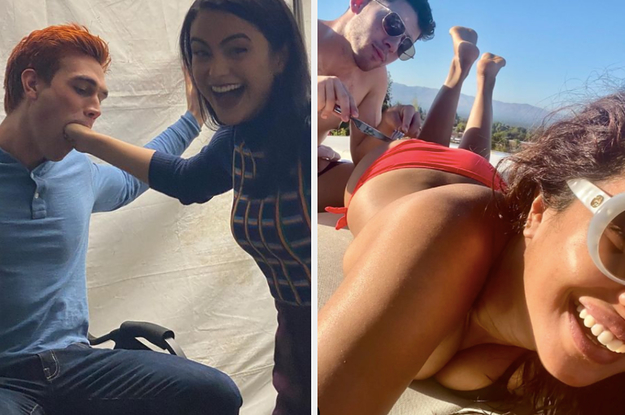 Here's what you might've missed!
2.
Shawn Mendes congratulated his girlfriend, Camila Cabello, on all the hard work she put into her new film, Cinderella.
4.
Bad Bunny gave fans a summer photo dump.
6.
Kourtney Kardashian's makeout session with Travis Barker caused a weird interaction between her exes.
7.
Priyanka Chopra served up a midday snack for her hubby Nick Jonas.
8.
KJ Apa remembered the time he fit Camila Mendes' entire fist in his mouth.
9.
Bella Hadid reminisced about her time as an açaí bowl-maker.
12.
Kate Walsh announced her return to Grey's Anatomy in the trendiest way.
@katewalsh / instagram.com

14.
NeNe Leakes mourned the death of her husband Gregg Leakes, who died at 66 after being diagnosed with colon cancer.
15.
Shakira enlisted her favorite backup dancers, AKA her sons, to do a TikTok.
@shakira / instagram.com

16.
Beanie Feldstein and her girlfriend Bonnie Chance Roberts headed up to Big Sur.
17.
Cole Sprouse shared a bunch of sweet and funny photos for his girlfriend, Ari Fournier's, birthday.
18.
And Willow Smith shed a few tears.
BuzzFeed Daily
Keep up with the latest daily buzz with the BuzzFeed Daily newsletter!