Lauren Conrad Admitted That She Still Hasn't Seen "The Hills" Reboot Because Watching Reality TV Is "Triggering" To Her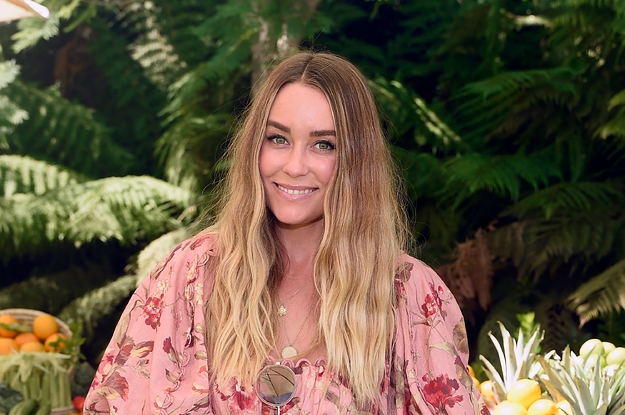 "It's a little triggering for me!"
Now, you probably don't need me to tell you that LC's come a loooong way since her days on TV: She's got a Kohl's clothing line, she's published NINE books, and she co-founded the fair trade online store The Little Market.
Lauren's also been married to musician William Tell for seven years — they share two boys, Liam and Charlie.
Anyway, LC recently gave her thoughts about MTV's reboot of The Hills, which features most of the original cast — but not Lauren, who permanently left the franchise in 2010.
When asked if she'd seen The Hills: New Beginnings, she told ET, "I honestly haven't seen it. I think it's great. I'm glad they were able to do it again. I actually don't watch any reality television. It's a little triggering for me."
LC, who still lives in her hometown of Laguna Beach, also talked about reuniting with her Laguna cast mates last year to help promote voter registration ahead of the election.
"I still get to see some of them," she said about her co-stars Stephen Colletti, Trey Phillips, and Dieter Schmitz. "I mean, obviously, not as much over the past year and a half. But yeah, it's amazing. I still live in my hometown. Trey [Phillips] [recently] had a house party; I felt like a kid."
This isn't the first time Lauren has commented on the toll reality TV took on her mental health. Last year, she opened up to former co-star Whitney Port while dropping by Port's podcast, saying, "I did it for as long as I could, and it was one of those things where I was like, OK, well, this isn't like a healthy space for me anymore. I need to kind of like live my own life… I kind of like removed myself from that whole scene."
Lauren also noted how she felt it was healthiest for her to remove herself from the "toxic elements" of life onscreen: "I got to just like step away from this world and like kind of heal in a way and like figure out who I want to be."
Prioritizing mental health (reality TV or no reality TV) is the most important thing you can do. We couldn't be happier for LC for being honest with us and herself!
BuzzFeed Daily
Keep up with the latest daily buzz with the BuzzFeed Daily newsletter!